Welcome to our new website. It's taken us over a year to discuss, design, write and migrate from our old one – but we do have the excuse of organising OpenStreetMap's international conference State of the Map 2013 in Birmingham in September 2013. A not inconsiderable task which quite naturally took almost all of our time and energies. So good luck to the organisers of SotM 2014 in Buenos Aires and those organising regional conferences in Europe and the US – we know how much hard work it is!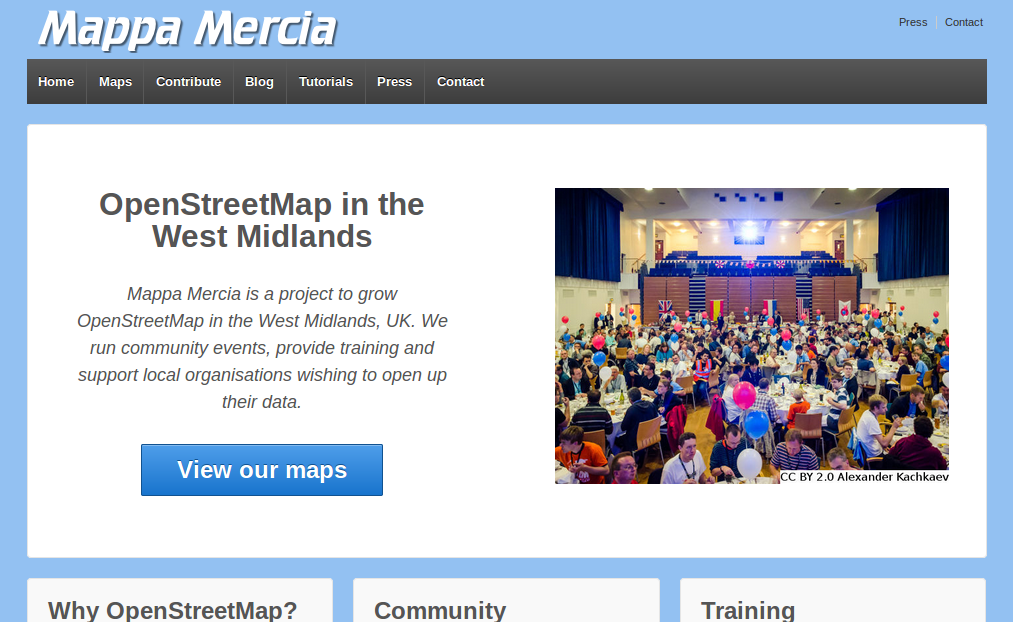 Anyhow back to our website. We hope you like it. We've tried to give more prominence to the social element of mapping and given slightly less prominence to maps. It's also displays great on tablets and smartphones. We have plans to enhance its content over the next few weeks.
And our blog is now re-open for business so expect regular updates from the Midlands – they might revive pleasant memories for those of you who attended SotM 2013 in Birmingham. We hope they inspire local mappers to continue their sterling efforts.