It seems that just about every other house in Edgbaston is listed!
(for non-UK readers a listed building is deemed to be of architectural or historic merit and there are strict planning rules as to what you are allowed and not allowed to do in altering and maintaining it).
As you can see from the map below it's a historic part of Birmingham, mostly where the old industrialists lived and thanks to the Calthorpe Estate and the proclivities of said nineteenth century industrialists there weren't many factories or pubs or cheap back-to-back housing built there (all the yellow buildings are listed)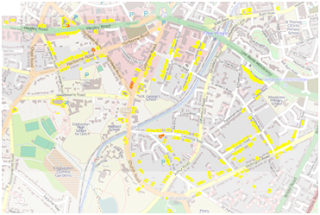 A few  examples of listed buildings in the area:
As you can see it's not a cheap area of Birmingham to live in, even today.