The Bus Station was just too tempting, given the sparse nature of the the NaPTAN data on import, which you can see on the right. The blue vertical line represents the collection of bus stop nodes for the bus station.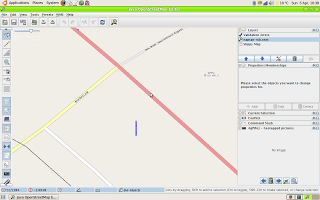 After a morning's effort walking round the bus station with a camera and GPS ( couldn't cycle round – everything except buses is banned for obvious reasons in the roadways) I got the following result after an afternoon's editing.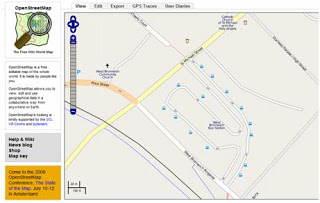 ,
You might say this is a bit slow but bus stops have an awful lot of information attached to them, like all the routes, which aren't in the NaPTAN data. I also found two nodes that are in NapTAN, Stands W and X that no longer exist on the ground.
Just for comparison this is what Google does with the NapTAN data: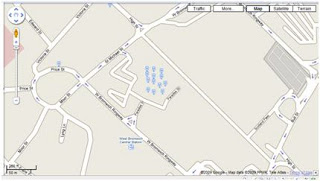 Microsoft Virtual Earth doesn't show the NaPTAN data for bus stops at all, preferring to think that the bus station is maybe a railway station and a tram (Metro) stop!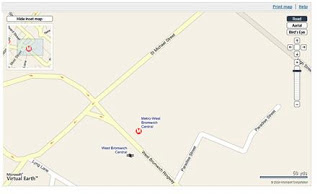 And Multimap plays it safe by ignoring everything public transport-based.