I drove though here one night and got very confused with the new northbound carriageway going right through the middle of what used to be a roundabout, so I decided to do a survey.  The results are shown below. Is this a record for the number of sets of traffic lights you can fit onto one roundabout? (9 sets and 2 sets of toucan crossing lights!)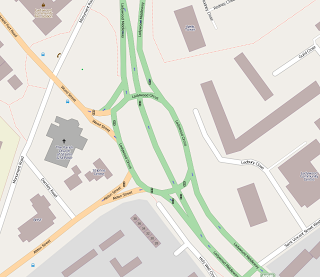 Needless to say I couldn't waste the opportunity so I surveyed some adjoining streets also. I came across what has to be one of the longest  and most evocative church names I've ever seen. I don't know the origins of this church, but I expect it to have been interesting. Has anyone else come across one of these churches?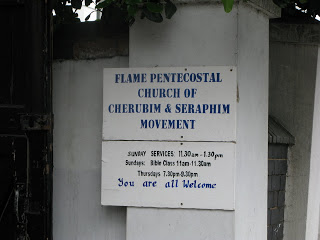 I also discovered a small patch of rural delight nearby – what a great way to enliven an otherwise patch of waste ground and make our urban life brighter. Congratulations to whoever is responsible. It's not a great photo but there's a sea of white daisies awash with poppies.