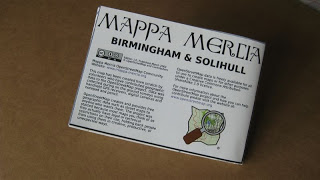 Today we received our batch of 50 limited edition prints of the new Mappa Mercia Birmingham and Solihull map built from the ground up by the OpenStreetMap community in the West Midlands. This is the first edition printed on A0 poster paper and then folded to create a traditional folded map. Coverage is the whole of Birmingham and Solihull right out to the Motorways.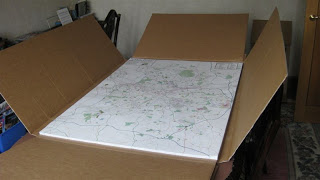 Matt Amos at Cloudmade kindly created one large PDF from Mapnik. The level of detail is basically that seen on the OpenStreetMap zoom 14 Mapnik layer. However the printers needed it in CYKM and our PDF was RGB so we rasterised the map at 300dpi to create a compressed TIFF without loosing any resolution at the printed size.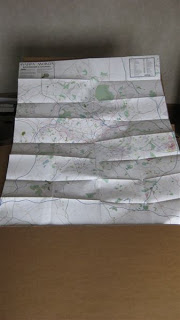 The maps will be folded and numbered. Some will be given to the main contributors in Birmingham and the plan is that the rest will be sold to cover the cost of printing or in some cases used for promotional purposes.